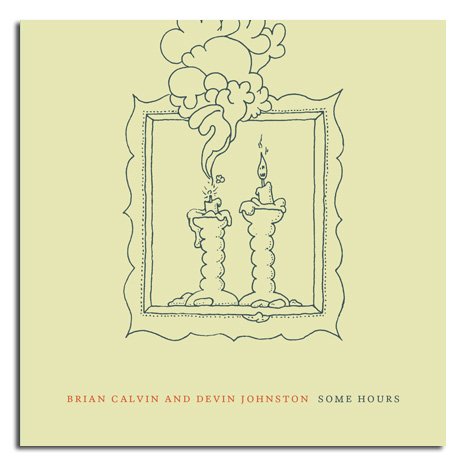 Brian Calvin and Devin Johnston
--------
At the end of his time in Chicago, in 1999, Brian Calvin recorded a batch of new songs with poet Devin Johnston. Designed to be an album, mostly recorded and mixed by Jim O'Rourke, who also plays bass and contributes background vocals on some cuts, they were never released, languishing in the vaults for almost two decades. Calvin and Johnston had both been members of USA, the band that recorded an LP and an EP for Drag City in the two years before this music was recorded. On the occasion of The Meditations, Calvin's retrospective survey of the Chicago years, he and Johnston returned to the music and selected the keepers for a wonderful five-song CDEP titled Some Hours. Sparse and beautifully arranged, funny and poignant, they recall a time when people were debating the Windy City's role in "post-rock" and folk-infused singing and songwriting was melding with all sorts of other musical input, from Vandermark to Van Dyke Parks.

1. Noon
2. March and April
3. All We Know So Far
4. Three Walls
5. Goodbye

Tracks 1 - 4 were recorded and mixed by Jim O'Rourke in Chicago, March 1999; track 5 was recorded and mixed by Paul Oldham in Shelbyville, Kentucky, July 1999. All tracks were mastered by Konrad Strauss.
Drawing by Brian Calvin.
Design by Quemadura.
CvsDCD026