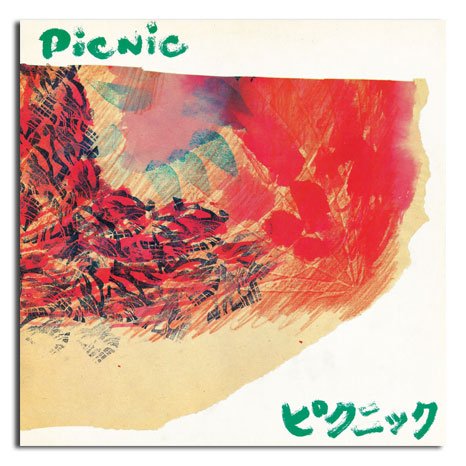 Picnic
--------
A little-known gem of Dutch free music, Picnic is the brainchild of cellist Tristan Honsinger, who composed all but one of its 12 compositions. Brilliant and whimsical, the tracks bring to mind Honsinger's work with ICP Orchestra, for whom he has also composed extensively. Here he's working in an incredible ensemble, with trumpeter Toshinori Kondo, saxophonist Sean Bergen, Jean Jacques Avenel on bass, Michael Vatcher on drums and percussion, and Tiziana Simona Vigni on voice. Deceptively vicious little songs with hilarious twists and the kind of intense improvising you'd expect from a band that incorporates players of this caliber, it's a unique LP, originally issued on the tiny Data label, never before reissued. And it's worth having alone for the beautiful recording by Data's Dick Lucas, which captures Vatcher's incredible high snare on "Restless," a minute of pure energy better than Red Bull, and Vigni's oblique vocals, which were sung mostly in English by the Italian singer, who didn't speak a word of the language. Remastered by Lucas from the original tapes, featuring the gorgeous cover, in another deluxe package.

Tracks:
1. Restless (0:58)
2. Quandro Era Estate (5:53)
3. Mr. Rossi (2:27)
4. Doctors + Nurses Meat (3:16)
5. After the Rain (2:16)
6. It's Likely You (5:13)
7. Picnic (2:53)
8. Violets (6:11)
9. Teeth (2:02)
10 Romy (2:00)
11. Laly (2:26)
12. Orient Express (7:13)


Tristan Honsinger, cello, voice
Jean Jacques Avenel, bass
Tiziana Simona Vigni, voice
Sean Bergin, saxophone
Michael Vatcher, percussion
Toshinori Kondo, trumpet

All compositions by Tristan Honsinger, except track 4, by Sean Bergin.

LP cover design by Joep van der Borgh.

Recorded and produced by Dick Lucas in Frascati, Amsterdam, February 6 and 7, 1985. LP originally released on Data Records (Data 852).

CD remastered by Dick Lucas. Final mastering for CD by Alex Inglizian, Experimental Sound Studio, Chicago. CD design by David Giordano. Publications editor, Corbett vs. Dempsey, Emily Letourneau.

CD produced by John Corbett.
CvsDCD029