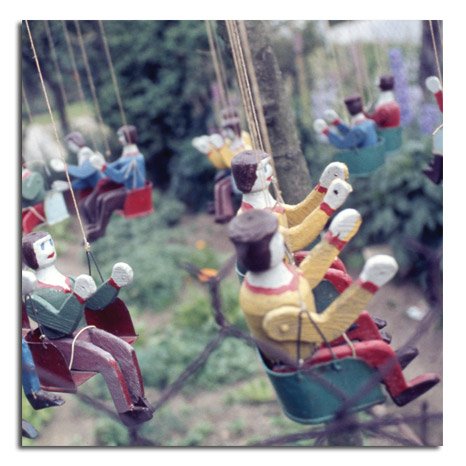 Joe McPhee
--------
In his upstate NY secret laboratory, home-based in Poughkeepsie, Joe McPhee diligently documented his activities throughout the '70s, with the help of Craig Johnson, the producer who started CjR as an outlet for McPhee's music. Among the unreleased tapes waxed in that span, Alone Together is unique and especially beautiful. Like Sound on Sound (released by Corbett vs. Dempsey in 2010), these recordings make use of multitrack recording, overdubbing McPhee upon McPhee, however where those earlier recordings had an experimental tendency, the Alone Together tracks were more compositional in nature, allowing the multi-instrumentalist to build and sculpt each piece, creating complete wind ensembles one track at a time. In 1974 and then again in a longer session in 1979, McPhee recorded in concise solo, duo, and trio contexts, and in more extensive brass and reed quartets – all McPhee, all the time. Going head-to-head with the best of the saxophone foursomes of the era, McPhee is a one-man-WSQ, his probing investigations and lyrical statements as incisive and insightful as those of his best-known recordings. McPhee's own enthusiasm for these never-before-heard recordings betrays their significance in his large and ever-mounting discography. Corbett vs. Dempsey is honored, after so long, to finally make them available.

1. Theme (1:50)
2. Soprano/Alto/Tenor Trio (7:06)
3. Tenor/Alto Duo (5:22)
4. Flugelhorn/Alto Duo (5:04)
5. Trumpet/Tenor Duo (1:00)
6. Alto Saxophone Quartet (5:17)
7. Brass/Reed Quartet (7:10)
8. Reed Quartet (7:34)
9. Brass/Reed Quartet II (5:49)
10. Alto Horn Quartet (10:03)
11. Theme (1:17)

Joe McPhee, brass and reeds



Recorded by Craig Johnson in Poughkeepsie, NY, in 1974 (1, 5, 11) and 1979.

Remastered at Experimental Sound Studio, Chicago, in 2014.

Cover photograph by Christina Ramberg, c. 1974, courtesy of the Estate of Christina Ramberg and Corbett vs. Dempsey.

Design by Sonnenzimmer.

Produced by John Corbett.
CvsDCD021