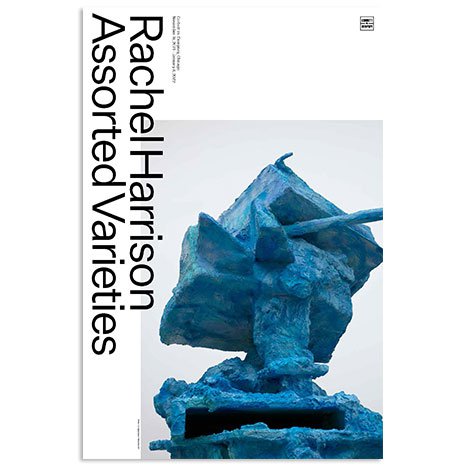 Standard Blue
$10.00
This poster was produced
on the occasion of the exhibition

Rachel Harrison
Assorted Varieties
November 19, 2021 - January 8, 2022
Corbett vs. Dempsey
2156 West Fulton Street
Chicago, IL 60612
Tel. 773-278-1664
www.corbettvsdempsey.com
Poster 1 of 4. Posters sold separately.
Click here if you would like to purchase all four Rachel Harrison: Assorted Varieties posters for $30!
16 x 24 inches
Edition of 200
Image Credit:
Rachel Harrison, Standard Blue, 2021, wood, polystyrene, cardboard, cement, acrylic, enamel, sandbag, and Classic MyPillow pillow, 75 1/2 x 44 1/5 x 42 1/2 inches. Courtesy of the artist, Greene Naftali, New York, and Corbett vs. Dempsey, Chicago. Photo: Tim Nighswander / IMAGING4ART.