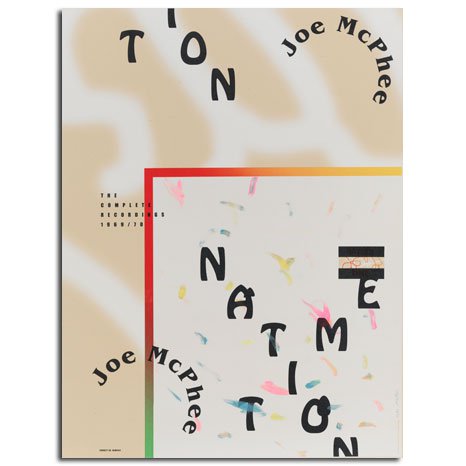 Commemorative Poster
$40.00
Design by Sonnenzimmer
Printed in 2013
Four-color screen print on cover stock
24 x 18 inches
Varying edition of 82

Nick Butcher and Nadine Nakanishi of Sonnenzimmer were the product designers for a forthcoming box set (November 2013) reissue of Joe McPhee's classic 1970 album, Nation Time. Sonnenzimmer created this limited edition poster to commemorate the release. The typography pays homage to a sticker that came with the original release, which features the best use of the typeface Hobo that we've ever seen. The artwork is directly influenced by McPhee's signature improvisational style. Each poster in the edition varies, as they painted directly onto the screen before each pull and then printed with a transparent base.