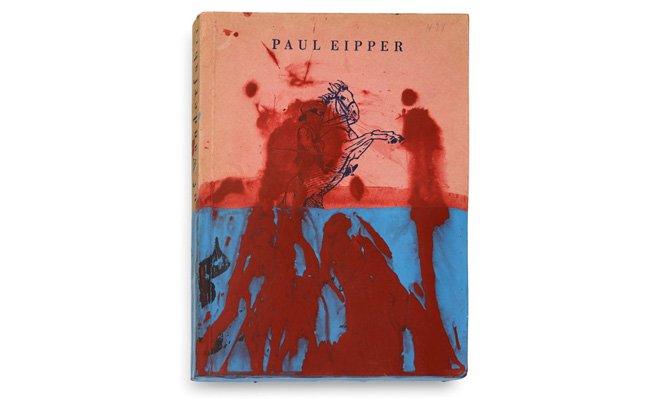 Tang Teaching Museum presents Opener 29: Arturo Herrera – Day Before
June 6, 2015
SARATOGA SPRINGS – The Tang Teaching Museum will be presenting works from Arturo Herrera's recent body of work using familiar forms and bold colors to create compelling objects.
Berlin-based artist Arturo Herrera's body of work includes cut paper collages, felt sculptures, drawings, paintings, wall installations, and works on found objects such as canvas tote bags, aluminum litho plates, and books. Much of Herrera's work uses bold colors and familiar forms, referencing the language of abstraction and popular culture. His art proposes a multiplicity of readings while inviting a reinterpretation of modes of representation and seeing.
Opener 29: Arturo Herrera — Day Before feature 100 new paintings from Herrera's recent body of abstract paintings, in which he uses a variety of media to alter and abstract small books that he carefully selects from flea markets. For some works, he silkscreens lines and patterns, or he stencils shapes from both his own drawings and found sources. With others, he paints across the cover, allowing the medium to drip over the edges and down the pages, sealing the book shut. Rendering the books useless in terms of their original purpose, Herrera explores the objecthood of his paintings and the tension between abstraction and legibility. For this show, Herrera is creating a site-specific installation.
Click here for more information.