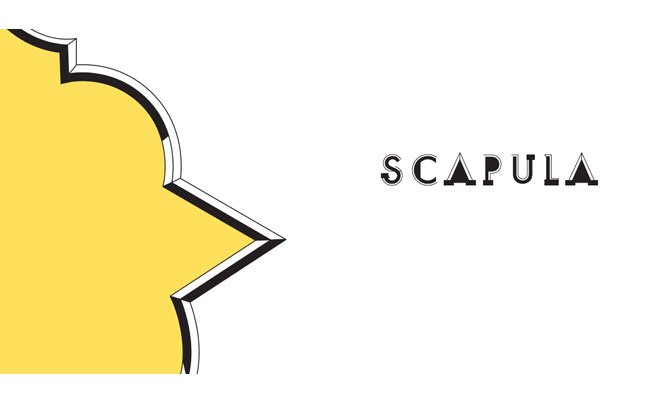 "Scapula" selected by Charline von Heyl at Art Cologne
Feb. 12, 2014
COLOGNE – From Thursday, April 10th through Sunday, April 13, Corbett vs. Dempsey will present a booth in the "Collaborations" section of Art Cologne, with a myriad of work from the gallery's inventory selected by artist Charline von Heyl.
Press Release:
For its contribution to Art Cologne 2014's "Collaborations" section, Corbett vs. Dempsey invited painter Charline von Heyl to select work from its inventory.  The result is Scapula, an unorthodox collaboration between a gallery and artist in which she provided an outside perspective on the gallery's roster and shaped a presentation that emphasized a specific part of its overall program. In particular, von Heyl focused on the connections between mid-twentieth-century artworks and contemporary artists in Corbett vs. Dempsey's stable.  "The only criterion I had, to say it with Emily Dickinson, was 'the demand of awe,'" von Heyl says.  "I chose the work that managed to jump the fence of ideas…. anything that did over-ride what I thought of as my desire and made me wonder and marvel."  The artists chosen by von Heyl span a period from a 1928 drawing by Isobel Steele MacKinnon, a Chicago painter who studied in Munich with Hans Hofmann, to a 1968 frottage by Dominick Di Meo, a recent assemblage by Wuppertal-based musician/artist Peter Brötzmann, film posters by Josiah McElheny, a new painting by Molly Zuckerman-Hartung, and much more.
A full-color, 36-page brochure, with a conversation between Charline von Heyl and John Corbett, accompanies the booth presentation. Additionally, during the fair Corbett vs. Dempsey will release a new CD: George Davis, Scapula: Bop Acetates, Chicago, 1949.
Alto saxophonist George Davis is an enigmatic figure, best known for leading the band in which Jackie & Roy met.  Young singer Jackie Cain met pianist Roy Krall in the mid-40s, playing together under Davis at a club on the south side of Chicago called Jump Town.  As the George Davis Quartet, they cut two 78-rpm records for Aristocrat that followed Davis into obscurity.  In 1948/49, Jackie & Roy went on to work with Charlie Ventura.  At the same time, Davis cut a group of acetate sides with an unnamed band, music that was rediscovered a few years ago.  Awkwardly announced as if there was an audience, these privately recorded bop and r&b sides are pure Chicago jazz, hot, swinging, and bristling with attitude.  Another lovely missive from the dustbin of music history.