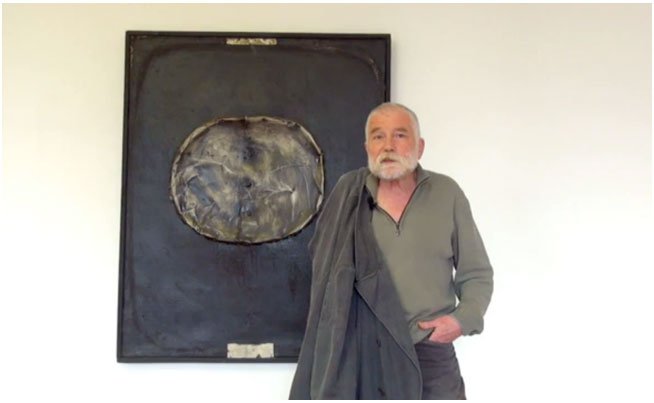 Peter Brötzmann: Works, 1959–2013 at the International Centre of Graphic Arts Ljubljana MGLC
July 2, 2013
LJUBLJANA, SLOVENIA – Artist and musician Peter Brötzmann is known as one of the most important representatives of contemporary improvised music. At the end of the fifties he studied painting in his native Wuppertal, collaborated with the Fluxus Movement and with Nam June Paik. His music career as a saxophonist and clarinettist coincides with his first art exhibitions in Germany and in The Netherlands. He has been consistently active in the art field since the late fifties, occasionally exhibiting in both Europe and in the U.S. His retrospective show at MGLC, is the artists tribute to Slovenia. Included in the exhibition is a large cycle of drawings entitled Slovenian Landscapes, as well as a range of large oils on canvas, delicate lyrical watercolors,  prints,  and small constructions. The exhibition is a visual introduction to the 54th Ljubljana Jazz Festival and is organized in cooperation with Cankarjev dom.
Peter Brötzmann
Works, 1959–2013
July 2nd – August 25th, 2013
International Centre of Graphic Arts Ljubljana MGLC
VIDEO:
BRÖTZMANN SOLO / Works 1959 – 2013 from mglc on Vimeo.