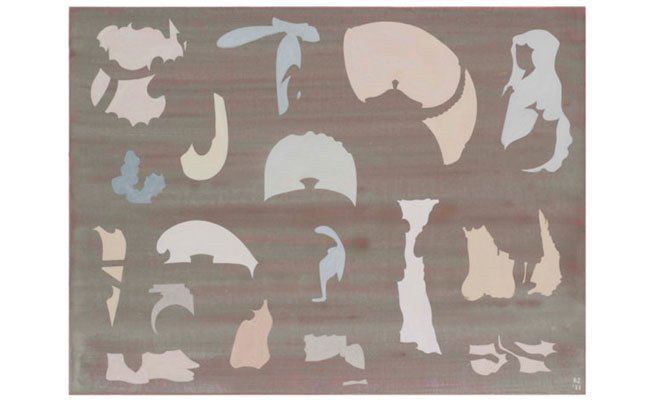 Now Chicago! opens at the Hughes Gallery, Australia
May 1, 2014
SURRY HILLS, AUSTRALIA – Opening May 1st, artists Rebecca Shore and Gabrielle Garland are featured in Now Chicago!, an exhibition of work by contemporary painters connected to the School of the Art Institute of Chicago.
Now Chicago!
May 1 – June 10 2014
Isak Applin | Carl Baratta | Gabrielle Garland | David Leggett | Carmen Price |Rebecca Shore | Geoffrey Todd Smith
PRESS RELEASE:
Over the past few years Ray and Evan Hughes have travelled to Chicago and discovered an exciting new group of artists centred around the School of the Art Institute of Chicago (SAIC). Graduating from this institution between the early 1980s and the mid 2000s, and working in a number of styles and materials, the work of the seven artists in Now Chicago are linked by an exploration of material and form, resulting in fresh, exciting works infused with youth and vitality.
More images and information can be found here: http://www.thehughesgallery.com/international/contemporary-american/now-chicago
The Hughes Gallery is located at 270 Devonshire Street, Surry Hills, NSW 2010 Australia.
Image: Rebecca Shore, 03, 2011, distemper on panel, 11 x 14 inches (28 x 35.5 cm)