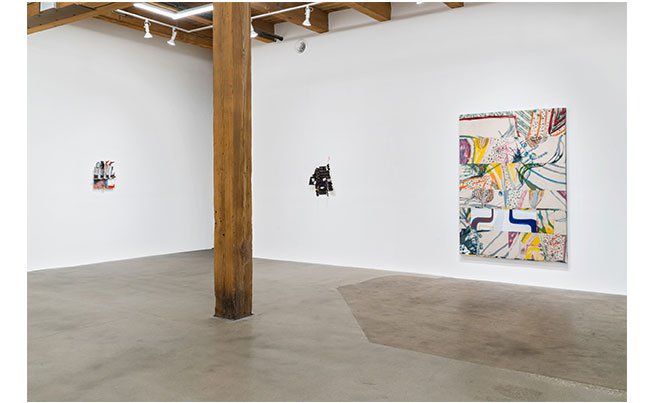 Molly Zuckerman-Hartung's Flim-Flam at Corbett vs. Dempsey Reviewed in New City
July 23, 2021
CHICAGO - Molly Zuckerman-Hartung's newest exhibition Flim-Flam, featuring work from 2019 to 2021 has been selected by New City as their Recommended exhibition in the July issue. The work can be viewed in Corbett vs. Dempsey's South Gallery from June 25th to August 7th.
Alan Pocard writes, "Simmering with accent and inflection, Molly Zuckerman-Hartung's latest exhibition with Corbett vs. Dempsey, "Flim-Flam," is all about finding the groove. The show is vivified by an emphatic take on repetition and invigorated by her idiosyncratic approach to improvisation. In contrast to past exhibitions, the eleven works on display feel focused and concise, adjectives that don't usually apply to the artist's technique."
Click here to read the full article.