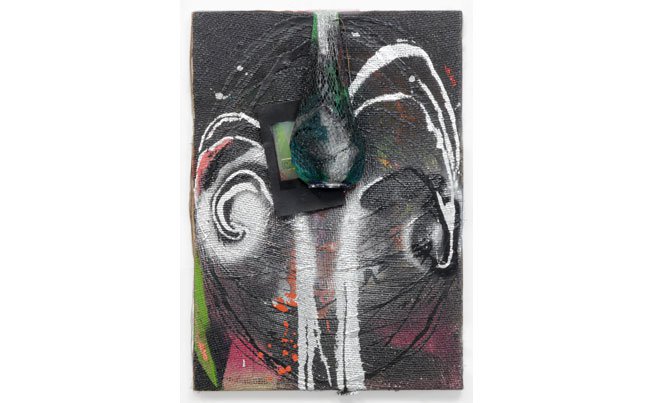 Molly Zuckerman-Hartung at Fjord
May 8, 2015
PHILADELPHIA – Fjord Gallery is pleased to present Greetings from Lake Zwenkau, a group show opening May 1st, curated by Cameron Masters and featuring works by Laura Brothers, Clement Valla, Lisa Sigal and Molly Zuckerman-Hartung
Folded and torn pages, mosaics, vague landscapes, question marks, geometric shapes, red dots, and exes fill the empty spaces in unmaintained or obsolete websites like virtual bricks in a ruin. Commonly referred to as 'missing', broken' or 'image not found' icons, these pictograms are inserted by browsers and web hosts to alert users of defective links to images. These tiles are dense and contradictory, filling in as generic surrogates for all images and acting as embodiments of absence. With the underlying context of the 'broken' icons and their historical equivalents as a subtext for the exhibition, the assembled works, while varied in their approaches and outcomes, can be read as placeholders for unseen narratives, inquests into the exploitation of failure, and approaches to subverting tactic expectations of representations.
On View: May 1st – May 30th
Opening Reception: May 1st 7-10pm
Click here for more information.