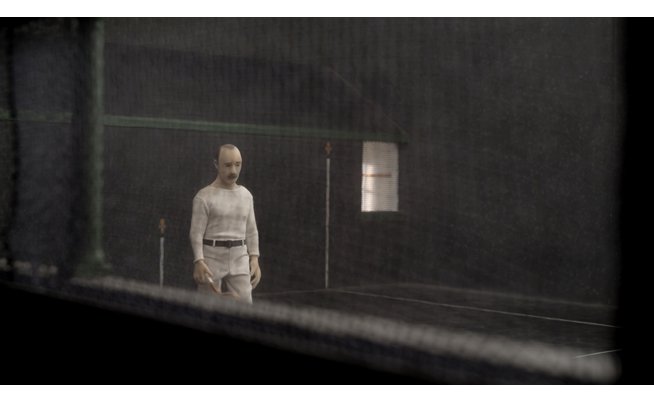 Joshua Mosley selected for International Short Film Festival in Oberhausen
April 3, 2015
OBERHAUSEN, GERMANY – Joshua Mosley's Jeu de Paume will be included in the 61st International Short Film Festival in Oberhausen, Germany.
Each year the world's longest standing international short film competition received around 5,000 entries from about 90 countries – short films as well as videos, which have been admitted to the competition on an equal footing with films since 1993. Since 2009 all entries to the competition must be german premieres.
Among the entries submitted during the course of the 60-year history of this competition one finds names such as Eija-Lisa Ahtila, Doug Aitken, Robert Frank, Michel Gondry, Werner Herzog, Danièle Huillet, Takashi Ito, Jean-Pierre Jeunet, Aki Kaurismäki, Spike Lee, Jan Lenica, George Lucas, Chris Marker,  Jonas Mekas, Idrissa Ouedraogo, François Ozon, Roman Polanski, Alain Resnais, Pipilotti Rist, Jacques Rivette, Zbigniew Rybczynski, Martin Scorsese, Ousmane Sembène, Jean-Marie Straub, Jan Švankmajer, István Szabó, Gus Van Sant, Agnès Varda and many others.
An independent Selection Committee is in charge of viewing and selecting the entries and compiling the programmes.  A priority in Oberhausen is to invite all authors of the chosen entries to come to Oberhausen in order to present their works in person and discuss them with the audience. Awards worth a total of nearly 20,000 € are bestowed by the International Festival Jury; the FIPRESCI Jury; the Ecumenical Jury and the Jury of the North Rhine-Westphalia Goverment of Family, Children, Youth, Culture and Sport.
Click here more information on the film festival.