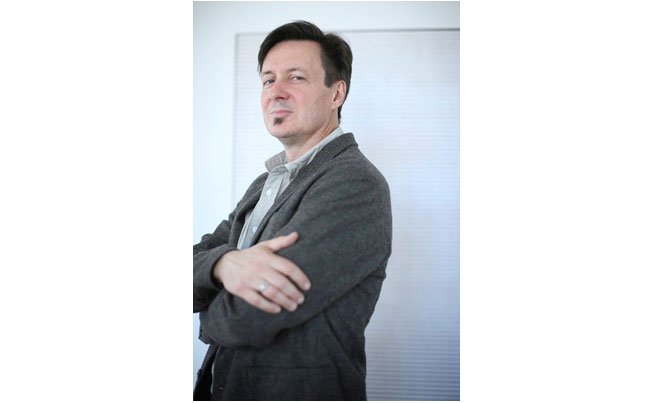 John Corbett featured in Chicago Tribune curators issue
Sept. 25, 2013
CHICAGO – Gallery co-founder and co-owner John Corbett featured in the Chicago Tribune for curatorial work.

Background: Grew up in Chicago; art and music curator, though his reputation stems from the nine-year Empty Bottle Jazz Series, assembled with saxophonist Ken Vandermark. Director of the Berlin Jazz Festival, 2002. Co-curator of a traveling exhibit on jazz musician Sun Ra. Curator of an ongoing International Contemporary Ensemble solo series. Well-known as a connector of Chicago and international musicians.
Projects: Curator of a music program at the Guggenheim Museum (in November) and Art Institute of Chicago (in March). Part of a retrospective of artist Christopher Wool. Curator of a show on the art of German musician Peter Brotzmann at Rice University in Texas (opening Tuesday). For his Corbett vs. Dempsey record label, he just produced new CDs of Pipeline, a 2000 meeting of Chicago and Swedish musicians, and the complete recordings of saxophonist Joe McPhee's "Nation Time" sessions.
On collecting: "As a kid, I collected butterflies, baseball cards, stamps. It was not hoarding. Even then it was very specific, about looking for and understanding a certain species of butterfly, to chloroform and pin up."
On being a music curator: "This was my primary activity for 20-plus years, before I ever touched visual arts. I started presenting concerts in school (Brown University). I called it 'presenting.' I only started to see myself as a curator when I had a regular venue– when Ken Vandermark and I began a weekly series at the Empty Bottle, the word `curation' meant a very specialized thing. It was closely guarded by the visual arts world. But we were programming, sequencing, providing context around the series. Which is a curatorial activity. My basic impulse to do this comes from show and tell, which, growing up, was my favorite part of school. There is the showing, which requires selecting, and the telling, which means you have to impart something."
See the full article here: http://www.chicagotribune.com/entertainment/ct-ct-curators04-jpg-20131004,0,1652271.photo
Image: E. Jason Wambsgans/Chicago Tribune / September 25, 2013