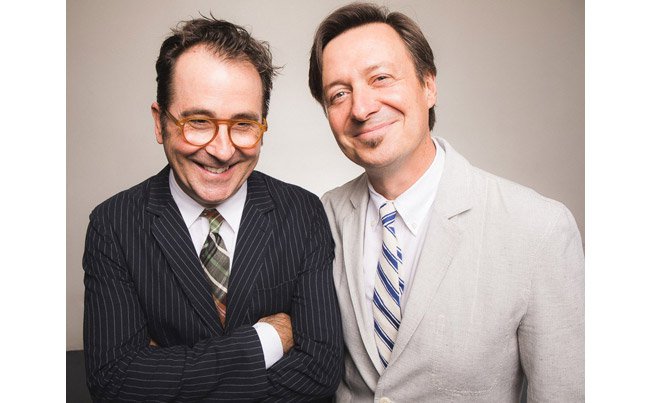 John Corbett and Jim Dempsey selected in Newcity's "Art 50 2017: Chicago's Visual Vanguard"
Aug. 31, 2017
CHICAGO – Corbett vs. Dempsey Gallery co-founders named in the 2017 list of people shaping Chicago's art scene. 
Art 50 2017: Who Makes Art Work
Who makes art work in Chicago? Behind every painting, photograph and sculpture are curators, collectors, gallerists, foundations and untold legions of cultural workers who give shape to the art world as we know it. This year's Art 50 pays tribute to those who toil behind the scenes to make it all happen and those whose fortunes fund it. Culled from the collective brain trust of hundreds who live and work for the sake of Chicago's art, we humbly submit these names you need to know.
#23 John Corbett and Jim Dempsey
Thirteen years is a long time to keep a gallery going in Chicago. It helps that both John Corbett and Jim Dempsey had been deeply steeped in the city's music, film and art scenes for decades before opening their eponymous space above the Dusty Groove record shop. Their roster of artists speaks to the eclectic expertise of the dueling duo—Margot Bergman, Cauleen Smith and Joyce Pensato have little in common besides brilliance. At the same time, the pair has kept alive an important earlier generation of Chicago's greats, representing Barbara Rossi, Christina Ramberg and Karl Wirsum too.
The 2017 Art 50 was written by Elliot J. Reichert, Kerry Cardoza, Nicole Mauser and Lee Ann Norman.
Photos by Joe Mazza/Brave Lux