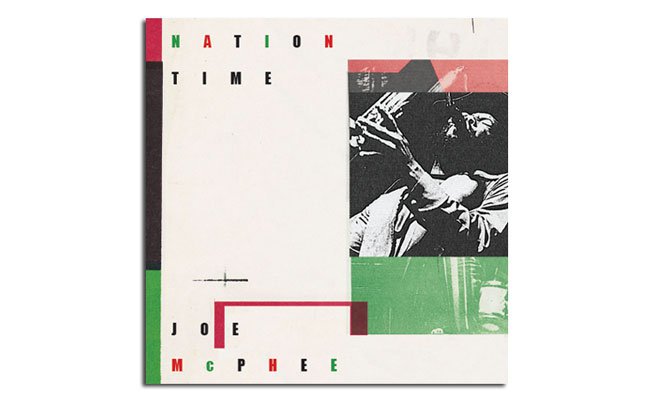 Joe McPhee's Nation Time box set
Oct. 19, 2013
CHICAGO – On sale November 1st, Corbett vs. Dempsey presents a 4-disc, box set edition of Joe McPhee's Nation Time. A seminal spiritual-free-funk record, complete with all the recordings made during the 2-day 1970 session and two concerts from 1969.  The 60-page book features period photos and definitive new interview with McPhee.
In 1970, multi-instrumentalist Joe McPhee waxed one of the landmark free-funk records:  Nation Time.  Recorded in concert at Vassar College and originally released on McPhee's own CjR label, Nation Time culled elements of post-Coltrane spiritual jazz, greasy organ funk, and expressive r&b into a previously unknown brand of Poughkeepsie stew.  When the LP was finally reissued on CD a dozen years ago, it became an instant hit, drawing fans from the British soul scene and denizens of free jazz alike, introducing a new generation to Mr. McPhee's powerful statement, still brimming with sweat and humanity thirty years after its birth.
After working on it for five years, Corbett vs. Dempsey is proud to release Nation Time:  The Complete Recordings, a deluxe 4-disc box set featuring all the music leading up to and around the seminal LP.  With 17 tracks previously unreleased on CD, most of which have never been issued at all, the set provides an expansive picture of the vibrant up-state NY free jazz/new thing scene, centered as it was on Joe McPhee.  Lavishly packaged, with a booklet containing an extensive conversation between John Corbett and Joe McPhee and many previously unpublished photographs, Nation Time:  The Complete Recordings also helps contextualize the original LP, exploring the special milieu in which tracks like "Shaky Jake" and "Scorpio's Dance" took shape.
Along with the LP, complete and remastered, Nation Time:  The Complete Recordings presents additional tracks recorded during the original 2-day performances in December, 1970, including a version of James Brown's "Cold Sweat," as well as the full LP Black Magic Man, which was released on vinyl as the very first issue of the fledgeling Hat Hut record label in 1975, but has never been reissued on CD.  Two fascinating concert recordings from 1969 are released here for the first time, one featuring McPhee on trumpet playing jazz standards including "My Funny Valentine," "Milestones," and "Bag's Groove," and the other, recorded at a local bar called the Paddock, including the first incarnation of what would become the track "Nation Time."
This box set cuts direct to the heart of 1970s jazz-funk expression, with all the passion, intrigue, and tenderness the world has come to expect from Joe McPhee.  Here it is in all its germinal, previously unheard glory.  What time is it?  You know what time it is.  Once again, it's Nation Time!
Each box contains:
* Nation Time, the original LP, complete as issued and remastered
* Black Magic Man, the original LP, complete with two alternate takes of "Song for Lauren"
* The Vassar Sessions, 1970, six unreleased tracks from the Nation Time recording sessions
* Nation Time Preview, 1969, two concert recordings in the run-up to Nation Time
* 60-page liner booklet, full-color, stocked with never-published vintage photos
* Definitive Nation Time interview with Joe McPhee by John Corbett
* Hardshell case, separate cardboard sleeves for all 4 discs
* Luxurious design by Sonnenzimmer