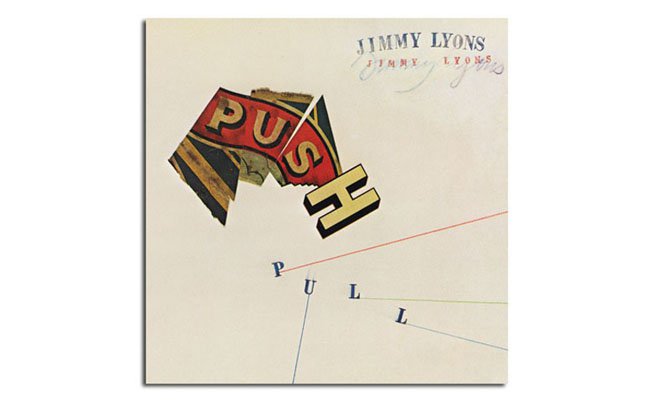 Jimmy Lyons CD review in Chicago Reader
May 20, 2016
CHICAGO – Push Pull, the 1979 triple album of Jimmy Lyons, is reviewed in Chicago Reader by Peter Magasak.

Lyons did perform and make recordings under his own name, but they always felt secondary to his work with Taylor. Those Lyons albums are in no way minor, though—they're dynamic accomplishments fueled by a rhythmic dexterity rooted in bebop but liberated from that style's harmonic demands. Time hasn't been kind to Lyons's catalog: most of his recordings are out of print and hard to find, which makes last month's reissue of the 1979 triple album Push Pull by the local Corbett vs. Dempsey imprint all the more valuable. The music—now on a pair of CDs—captures an epic 1978 performance in New York featuring the saxophonist's sublimely talented wife (and long-term collaborator) Karen Borca on bassoon, Hayes Burnett on bass, Munner Bernard Fennell on cello, and Roger Blank on drums.
Lyons had a sharp, spry tone, but what set him apart was his ability to channel the rhythmic innovations of Charlie Parker within Taylor's distinctive, architectural musical system—he injected a continuity from traditional jazz into a radical setting, and he understood the pianist's music like no one else, riding its furious waves of energy and motion like they were custom-made for him. On his own, Lyons was able to take more space for his improvisations, allowing his lines to glisten free of Taylor's thick harmonic swells. Push Pull, which has never previously been released on CD and has long been out of print on vinyl too, captures Lyons at his best, displaying his bobbing-and-weaving flow with deft support from a highly empathetic, agile band.
Check out the full online review here.