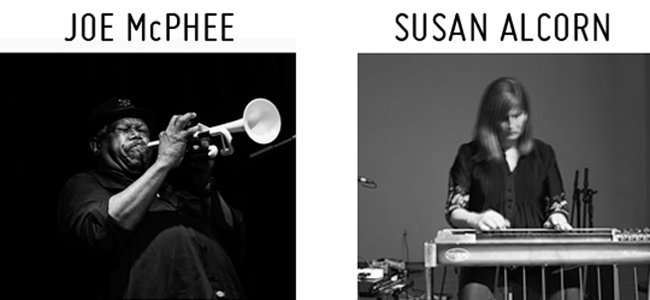 Instant Award in Improvised Music Announced
July 11, 2018
CHICAGO – Corbett vs. Dempsey announced the first winners of the Instant Award in Improvised Music. The Chicago Reader featured the announcement.

Peter Margasak wrote, "The Instant Award is granted by a new organization called the Horse With No Name, formed specifically for that purpose by the funder of the prize (who insists on anonymity). Corbett vs. Dempsey functions as a conduit for administering the award. "The selection process is private, but involves an independent committee chosen by the patron," says gallery co-owner John Corbett. "The aim of the prize is to award specific musicians and to support improvised music in general as an art form."
"The first two winners are Poughkeepsie multi-instrumentalist (and frequent Chicago visitor) Joe McPhee, who shows no sign of slowing down at age 78, and Baltimore pedal-steel virtuoso Susan Alcorn, who'll be in town for two rare local headlining gigs on July 29 at the Hungry Brain and July 30 at Experimental Sound Studio."
Click here to for more information.