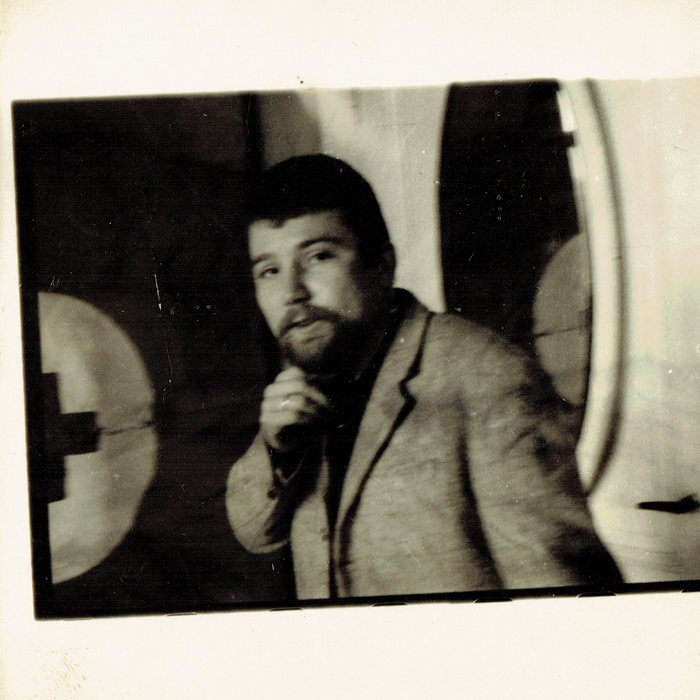 In Memoriam | Peter Brötzmann (1941–2023)
June 23, 2023
IN MEMORIAM | Corbett vs. Dempsey celebrates the life, music, and art of Peter Brötzmann, who died Thursday at his home in Wuppertal, Germany. Peter was 82 years old.

One of the towering figures in improvised music, Brötzmann (1941-2023) emerged both as a visual artist and as a saxophonist and clarinetist at the end of the 1950s but rather quickly chose music as his dominant path, working on his art privately, exhibiting rarely, working at home between increasingly frequent stints on the road. His explosive playing earned him a reputation as an enfant terrible on German jazz festivals first, then across northern Europe, where his renown was bolstered by tours with visiting Americans including soprano saxophonist Steve Lacy, pianist Carla Bley, and trumpeter Don Cherry; along with all the mainstays of German free jazz and improvised music, he forged relationships with like-minded improvisors in London, Antwerp, and Amsterdam, and he was a founding figure, together with producer Jost Gebers, of Free Music Production (FMP) in Berlin. Brötzmann's 1968 LP Machine Gun, first released on his own BRÖ imprint, then reissued on FMP, remains one of the landmark LPs of free music in Europe; the record takes its title from Cherry's nickname for the saxophonist.

As a leader, soloist, and in a diverse range of settings, Brötzmann appears on hundreds of records, many of which he designed, drawing upon his training at the Werkkunstschule (School of Applied Arts) in Wuppertal. As a young artist, Brötzmann came up in an extremely fertile milieu, observing influential artists Joseph Beuys and Wolf Vostell, participating in radical Fluxus events and festivals alongside artists like Tomas Schmit and George Maciunas, and assisting Nam June Paik in his first gallery installation, which took place in Wuppertal at Galerie Parnass in 1963. A prolific watercolorist, woodblock printmaker, painter, and assemblage artist who avoided the art world for decades, Brötzmann returned to exhibiting his work more regularly in the early 2000s. Corbett vs. Dempsey has represented Brötzmann since the inception of the gallery in 2004; The Inexplicable Flyswatter: Works on Paper 1959-64, a show independently curated by John Corbett in 2003 at 1926 Exhibition Studies Space in Chicago, was Brötzmann's first exhibition in North America. Corbett has worked extensively with Brötzmann since first presenting him in concert with drummer Han Bennink in Providence, Rhode Island, in 1985. The Unheard Music Series, Corbett's previous label, reissued many classic Brötzmann titles for the first time, and CvsD's label has issued several Brötzmann records, most recently Ultraman vs. Alien Metron (2021).

For CvsD, it has been a profound honor to work with Peter's artwork and his music. He was a close personal friend of the gallery and we will dearly miss his honesty and his sensitivity. There will never be another person remotely like Peter Brötzmann. We feel confident saying this at least.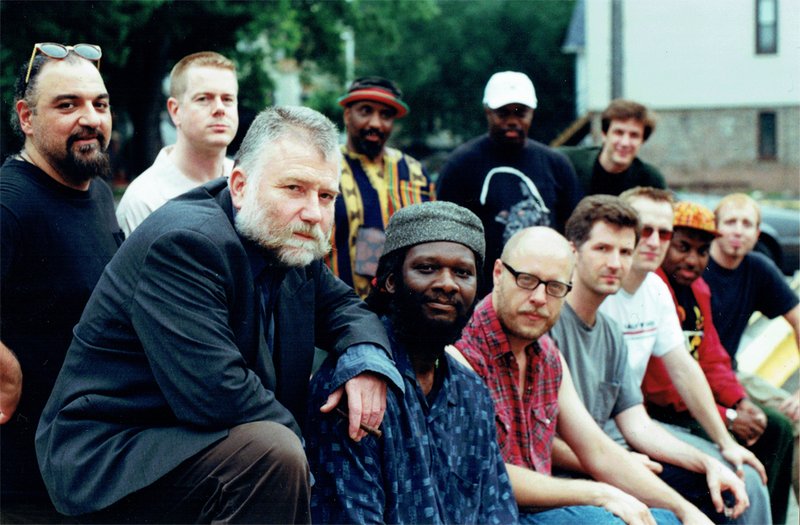 John Corbett composed this portrait of Brötzmann for a 2008 issue of Stop Smiling magazine.

Peter Margasak posted this beautiful memorial on Nowhere Street today.