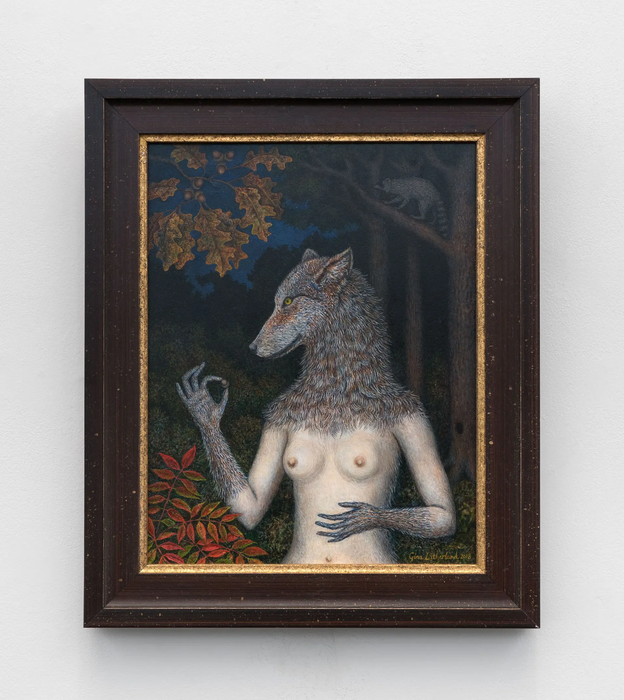 Dreams and nightmares abound at New York's Independent art fair
May 12, 2023

THE ART NEWSPAPER | By Torey Akers | The latest spring edition of the fair places an emphasis on phantasmagorical figuration.

"This emphasis on depicting inner life or hypnagogic alternate worlds abounds throughout the fair, which, now in its 14th year, maintains a cool, boutique atmosphere and historically informed bent (Independent 20th Century, the fair's September edition, focuses specifically on re-contextualising 20th century art).
That abiding interest in women's narratives across time is especially clear in the inclusion of Gina Litherland, a 68-year old Wisconsinite whose detailed, psychologically charged oil paintings of wanton witches and glowing wolves are on view at Chicago gallery Corbett vs. Dempsey's stand."

Read here.