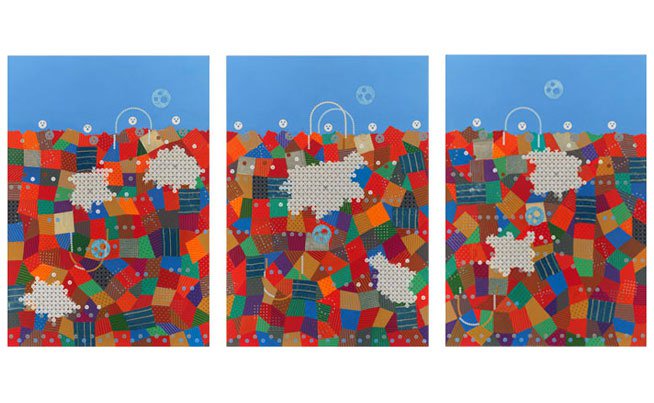 Dominick Di Meo at the DePaul Art Museum
July 6, 2013
CHICAGO – The DePaul University Art Museum opens a solo exhibition of 1960s–1980s work by Dominick Di Meo this week.
DiMeo was a member of the so-called Monster Roster—Chicago artists who in the mid-twentieth century developed a distinct approach to the human figure: disarticulated and often terrifying. Even as he has come to inspire subsequent generations of artists, his work—paintings, prints, and collages—remains fresh and ferocious.
The exhibition runs from July 11 – September 1, 2013. More information can be found on the DePaul Art Museum's website.
—————————————————————————————–
Image: Dominick Di Meo, Visionary Garden (triptych), 1980s, polymer, acrylic and fabric on canvas, 72 x 50 inches (each)