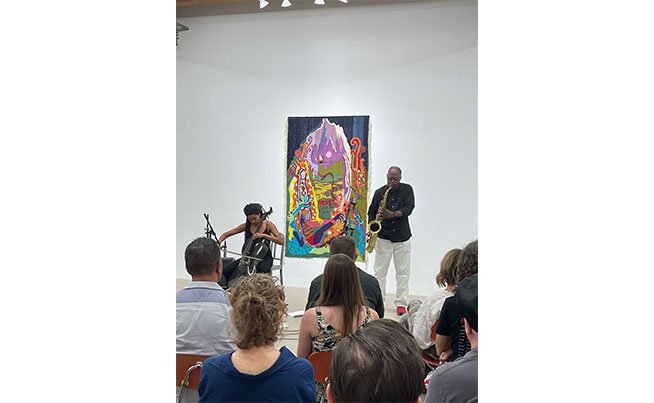 Corbett vs. Dempsey's Sequesterfest Vol. 6: Chicago Reader's "Best of Chicago"
March 2, 2022
CHICAGO - On Saturday, June 19th, 2021, Corbett vs. Dempsey held our 6th installment of Experimental Sound Studio's Sequesterfest Quarantine Concerts. What began as a small in-person concert to celebrate the lifting of COVID-19 restrictions and Juneteenth's new status as a federal holiday, has now become a testament to the Chicago Arts Community's optimistic defiance in the face of the uncertainty of the last few years.
Steve Krakow writes of the event, "It was a life-changing set, and would've been amazing even considered on strictly musical terms. McPhee and Reid charged their playing with breathtaking dynamic extremes, from pin-drop minimalism to full-on glorious sax skronk and string scrape. The sacred and euphoric vibe had us all thinking we'd entered a new post-pandemic era of awareness and gratitude, and . . . well, I don't have to belabor that point."
To read the full article, click here.