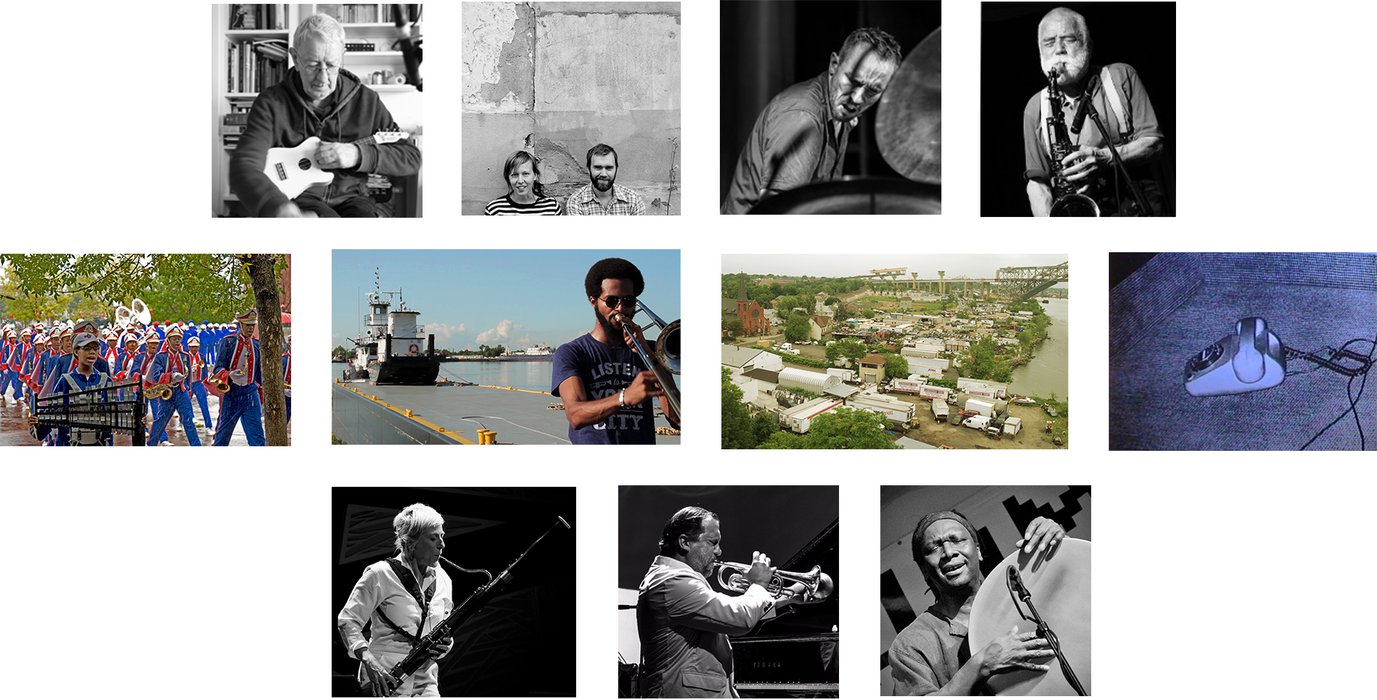 Corbett vs. Dempsey presents…Sequesterfest (Vol. 3)
May 12, 2020
CHICAGO – Saturday, May 23rd, 2020, 1-5:30pm (Central Daylight Time)
When you hear music, after it's over, it's gone, in the air.
You can never capture it again.  – Eric Dolphy
For the third incarnation of our Sequesterfest series, Corbett vs. Dempsey has assembled a program featuring eight performers from five countries and a special Halftime Show presenting four film works with creative music soundtracks.  In acoustics, they refer to certain sounds as transients.  These fugitive events help define the character of the waveform that follows them, but they're brief and difficult to capture.  Maybe that's where we're at right now, deep into the transients.  During the last couple months, as we've explored new ways to navigate time and space, live streaming has of course become a central part of many of our lives.  In a flash, people are together with their friends and colleagues and teachers and students, touching base and solving problems, struggling and celebrating, enjoying a virtual dance party or happy hour.  In the course of two months, we've come to face time – we square off with it, trying to understand the mercurial way it piles up and mostly slips away, but somehow in all our technological mediation of temporal flow, time has only grown more difficult to hold onto.  A shared transient has become the most refreshing way to be together.  It's a communal evanescence that's long been the domain of music.  In a program of seven half-hour sets broken into two parts, Sequesterfest Vol. 3 revels in that fleeting state of commonality, inviting viewers into the private quarters of Peter Brötzmann, Hamid Drake, Rebekah Heller, Rob Mazurek, Paal Nilsson-Love, Steve Beresford, and Anna Högberg & Finn Loxbo, to listen as they play in the intimate home setting.  Grab chips and dip for a hour-long Halftime Show – a rare opportunity to screen films by Cauleen Smith, David Hartt, and Christopher Wool online.
As always, we thank the Experimental Sound Studio for hosting this Sequesterfest as part of their Quarantine Concerts.  Theirs is yeoman's work.
For people tuning in from Europe the concerts begin at 6pm GMT.
Check out Sequesterfest Vol. 3 and all the Quarantine Concerts old and new here:  https://ess.org/the-quarantine-concerts  And remember to donate to the artists while you listen!

Sequesterfest Vol. 3
Saturday, May 23, 2020

1pm (CDT): Steve Beresford
Brilliant pianist, composer, arranger, improvisor and eclectic kicking things off on Zimmerman baby grand, low-grade electronics, and circuit-bent toys from his flat near Portobello Market in London, up the street from Honest Jon's.
1:30pm (CDT): Anna Högberg & Finn Loxbo
Two bright lights in improvised music broadcasting un-distanced duets for alto sax and acoustic guitar from their little house on a cliff by the sea outside Härnösand on Sweden's so-called high coast.

2pm (CDT): Paal Nilssen-Love
Peripatetic percussionist transmitting solo from Stavanger, Norway, on a drum set retrieved from storage in Oslo, the barnstormer's primary gear stranded in Rio mid-March between tours of Brazil.
2:30pm (CDT): Peter Brötzmann
Legendary saxophonist, clarinetist and painter, telecasting from his old school atelier and homestead in Wuppertal, Germany.
3pm (CDT): Halftime Show – Films and videos by Cauleen Smith, David Hartt & Christopher Wool
Featuring Cauleen Smith's "Space Is The Place (A March for Sun Ra)" (2011) and "H-E-L-L-O" (2014); David Hartt's "The Last Poet" (2017); Christopher Wool's "Absent Without Leave" (1994).
4pm (CDT):  Rebekah Heller
International Contemporary Ensemble director unwrapping brand new compositions for bassoon and electronics at her bunker on the Lower East Side, NYC, right next door to Steve Reich's place.
4:30pm (CDT):  Rob Mazurek
The mad cornetist dispatching harmony and pandemonium from his desert encrypt in Marfa, Texas.
5pm (CDT): Hamid Drake
Universally loved drummer channeling energized airwaves on vibrating skins and activated cymbals from his house in Evanston, Illinois.