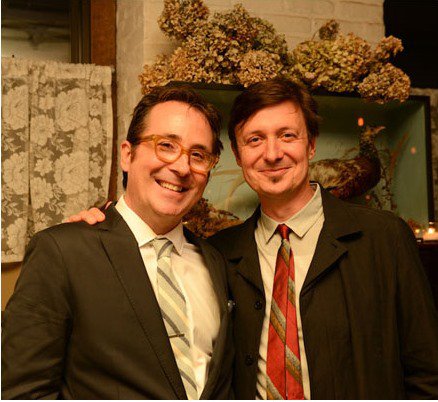 Corbett vs. Dempsey Highlighted in Artnet News
Dec. 13, 2015
CHICAGO –  John Corbett and Jim Dempsey among the most respected US Contemporary Art Dealers of 2015 by Artnet News.

The duo of John Corbett and Jim Dempsey have stood out in Chicago's gallery scene since opening up shop in 2004. The gallery works with artists like Joyce Pensato, Christina Ramberg, and Diane Simpson, all of whom have experienced a resurgence of interest in recent years, and Barbara Rossi, subject of a show at New York's New Museum (through January 3, 2016).
Both bring their interests from outside the fine art realm. Corbett has programmed jazz music at Berlin JazzFest and the Empty Bottle Jazz Series, and Dempsey contributed some programming as house manager at Chicago's Gene Siskel Film Center. The gallery's website includes a record store featuring releases by respected figures like David Grubbs, Thurston Moore, and Sun Ra.
The gallery's unusual name betrays another shared interest outside the art world. James J. Corbett and Jack Dempsey were both famous boxers, and, according to the dealers, Corbett's grandfather happened to know Dempsey. Though the two boxers never fought, the dealers' shared handle imagines what would have been a battle royale.
Click here for the full list.