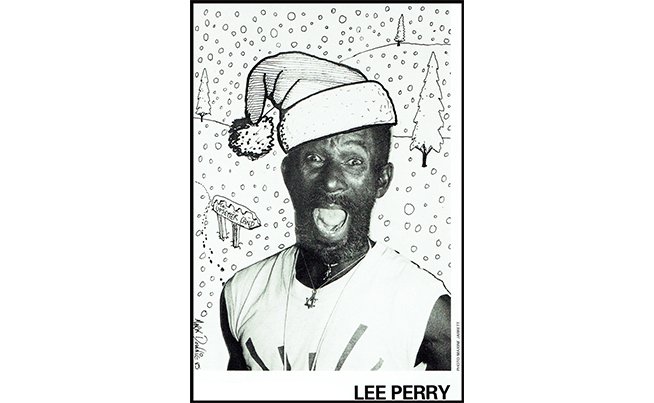 Corbett vs. Dempsey Closed December 23 – January 1
Dec. 20, 2019
CHICAGO- Corbett vs. Dempsey is closed for the holiday break.

We will resume normal gallery hours on January 2 – 9, with Arturo Herrera's extended exhibition and Phil Niblock's The Magic Sun in The Vault.
Stay tuned for upcoming exhibitions opening January 17:
North Gallery: Lui Shtini
South Gallery: Barbara Kasten
Happy Holidays and Merry Perry from Corbett vs. Dempsey.
Image: Lee "Scratch" Perry promotional Christmas flyer, Trojan Records, 1986.