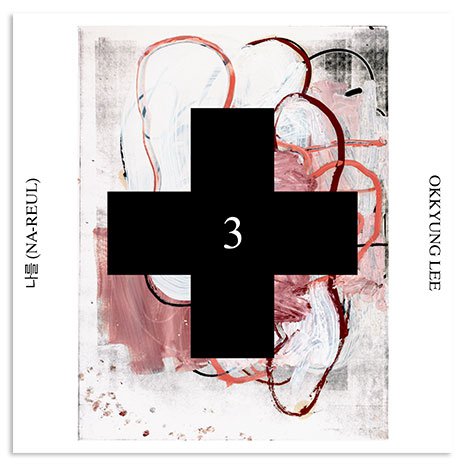 Coming Soon on Corbett vs. Dempsey: Black Cross Solo Sessions
May 26, 2021
CHICAGO – Corbett vs Dempsey is proud to present a collection of four inaugural CDs created in collaboration with eight improvisational and experimental musicians. 
Corbett vs. Dempsey is pleased to announce the Black Cross Solo Sessions, a joint initiative of the record label and artist Christopher Wool. Inspired by the creative response of musicians to the challenging conditions brought on by the COVID pandemic, Black Cross Solo Sessions invites eight players from improvised and experimental music each to make a CD of unaccompanied recordings made under whatever circumstances they find themselves, reflecting as they see fit on the perilous times. Approaches to the project have been as varied as the individuals involved, expressing the different life experiences and artistic reactions to the exigencies of quarantine. Sparked in part by Ken Vandermark's galvanic performance in April, 2020, of a new set of compositions for solo reeds during the first of CvsD's Sequesterfest events (streamed on Experimental Sound Studio's Quarantine Concerts series), the BCSS kicks off in fall 2021 with the release of the first four CDs.
The inaugural BCSS is Ken Vandermark's The Field Within a Line, featuring a complete new body of compositions for a range of horns including those pieces penned for Sequesterfest.   The second disc in the series is Joe McPhee's Route 84 Quarantine Blues, a stunningly intimate record made (literally) in a closet at McPhee's house in Poughkeepsie, featuring a title track with field recordings of the titular thoroughfare, and a selection of tracks derived from Charles Mingus compositions, a terrifying suite of short improvisations with text, and an incredible soundscape recording dedication to Ruth Bader Ginzburg on the evening of her death. Okkyung Lee contributed Black Cross Solo Session 3, titled 나를 (na-reul), a resplendently direct response to the tragedies of the year and an emotional celebration of Lee reuniting with her cello, from which she was estranged for an extended period during COVID. The fourth disc in the series is Moreno Veloso's Every Single Night. The brilliant Brazilian singer-songwriter-producer has ended each day of the quarantine by singing his kids to sleep. No better way to mark the particularity of this time than documenting these songs, which he did on a little rig in his apartment after everyone was tucked in. All but one of the tracks are composed by others – the songs he literally sang every single night in toto constituting a sort of lullaby suite to assuage our collective anxiety.
As the series continues, Black Cross Solo Sessions are forthcoming from saxophonist Mats Gustafsson (performing a group of Peter Brötzmann pieces), guitarist and singer Arto Lindsay, harpist Zeena Parkins, and drummer Hamid Drake (who will contribute his first ever solo record). The cover of each of the Black Cross Solo Session is specially designed by artist Christopher Wool, and the musicians all contribute an essay on the making of the record and its meaning in their current circumstance.