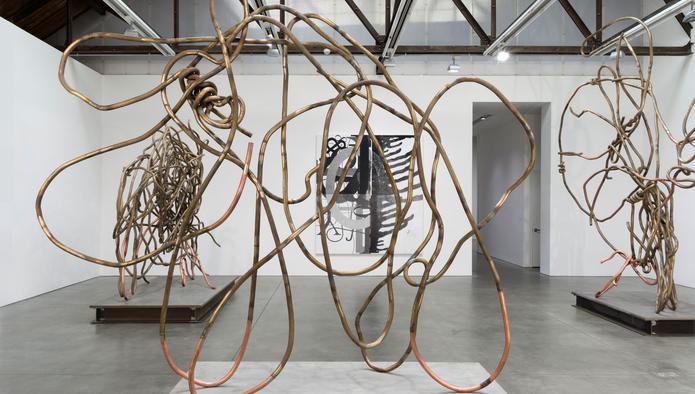 Christopher Wool at Luhring Augustine
May 8, 2015
NEW YORK – Luhring Augustine is pleased to present exhibitions of new paintings and sculptures by Christopher Wool in both the Chelsea and Bushwick galleries. Opening in both galleries on May 2 and closing on June 20 in Chelsea and June 21 in Bushwick.
Wool was born in 1955 and lives in New York City and Marfa, Texas. Recent exhibitions include his 2013-2014 retrospective at the Solomon R. Guggenheim Museum in New York which traveled to the Art Institute of Chicago. In 2012 Wool completed his first public commission, a series of stained-glass windows for an eleventh-century church priory in the city of La Charité-sur-Loire, France. Also currently on public view is Wool's untitled sculpture from 2013 near Buckingham Fountain in Grant Park in the City of Chicago.
Luhring Augustine's Chelsea gallery is located on 531 West 24th Street, New York, New YY 10011. Gallery hours are 10am – 6pm from Tuesday to Saturday. Luhring Augustine's Bushwick gallery is located on 25 Knickerbocker Ave, Brooklyn, NY 11237. Gallery hours are from 11am – 6pm from Thursday to Sunday.
Click here for images and more information.