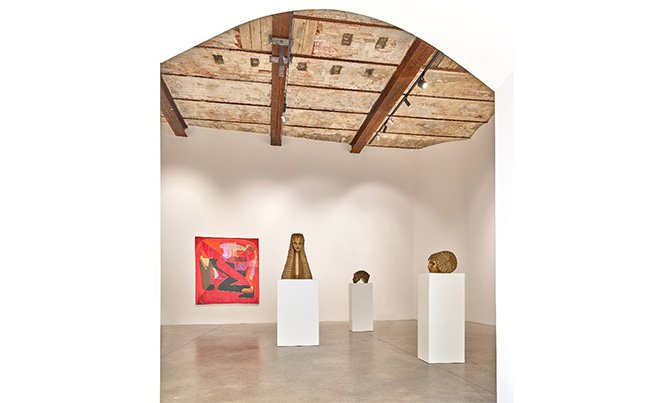 Celeste Rapone Included in Duo Exhibition at Zidoun-Bossuyt Gallery
Sept. 9, 2020
LUXEMBOURG – Zidoun-Bossuyt Gallery is pleased to present a duo exhibition exploring the dialogue and connection between the sculptor Sarah Peters and the painter Celeste Rapone. Four bronzes and two plasters by Sarah Peters will be shown alongside six paintings by Celeste Rapone.
Sarah Peters' work expands upon her exploration of formal sculptural languages and themes ranging from power and authority to psychology, gender, and humanity. Many of Rapone's paintings attest that she is in a kind of dialogue with sculpture. Her paintings are suffused with plasticity; all figures examine their bodily flexibility and exercise their ability to excessively stretch their arms and legs to the extent that their appearance looks supernatural.
Click here experience the online viewing room.