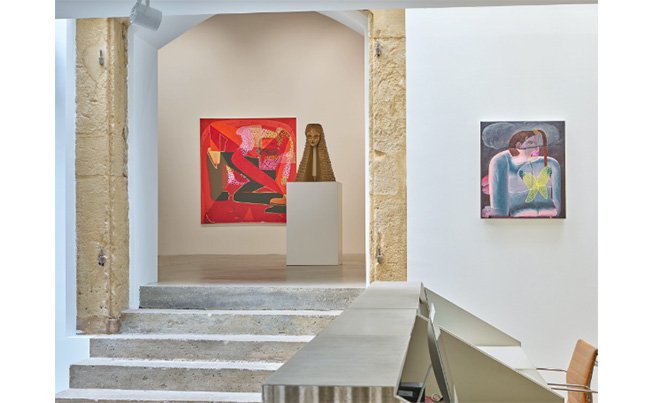 Celeste Rapone Featured in the Luxembourg Times
Sept. 23, 2020
LUXEMBOURG – Celeste Rapone's two person exhibition at Zidoun Bossuyt featured in the Luxembourg Times.
Yasemin Elçi writes, "American artists Celeste Rapone and Sarah Peters are the subject of the intriguing show the Zidoun Bossuyt Gallery starts their new season with. Both artists blend reality and fantasy, tradition and new ideas, change and paralysis in her own eccentric way."
Click here for the full article.