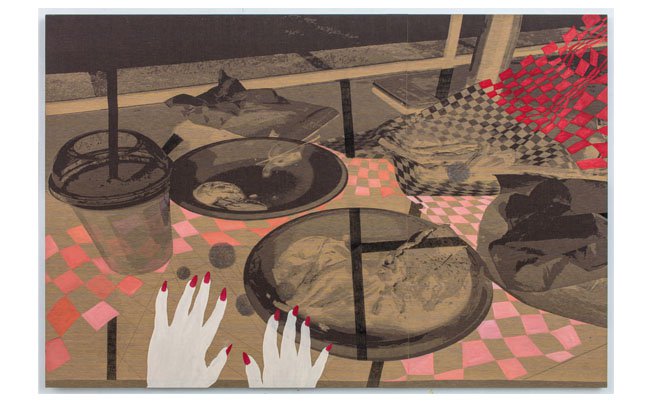 Caragh Thuring Reviewed in New City
Oct. 8, 2019
CHICAGO – Caragh Thuring's exhibition, Builder, was reviewed in New City.
The author states,  "Frequently simple, often simplistic, the paintings in Caragh Thuring's "Builder" are more complicated than they first appear. To start with, it's not even fair to call these works "paintings." Stretched, wall-mounted and hand-embellished tapestries is probably a more accurate description—though even that fails to capture this curious and intoxicating display of image, textile, humor and painterly gesture"
Click here for more information.