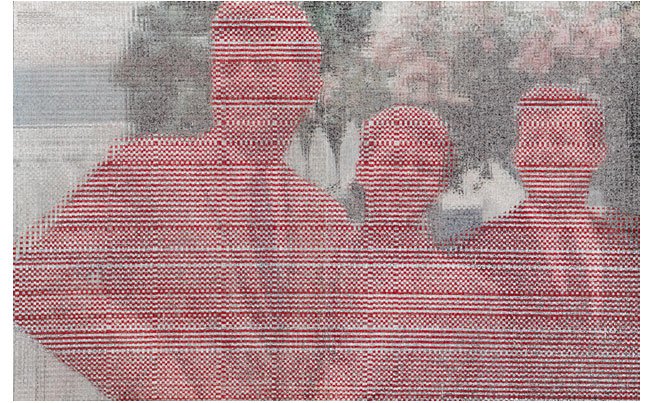 Albert Oehlen, Markus Oehlen, Joyce Pensato, Matthias Schaufler, John Sparagana, Rebecca Warren at Galerie Max Hetzler
Sept. 7, 2013
BERLIN – On September 7th, 2013, Galerie Max Hetzler christens a new Berlin space with a group show featuring Corbett vs. Dempsey artists John Sparagana, Albert Oehlen, and Joyce Pensato, along with Markus Oehlen, Matthias Schaufler, and Rebecca Warren.
The new gallery is in a former post office, on Goethestraße 2/3, built between 1881 and 1902 by the architect Wilhelm Tuckermann. The exhibition runs through October 19, 2013.
Simultaneously, opening in a second new Max Hetzler Berlin-Charlottenburg space will be Interieurs, recent works by Albert Oehlen. This exhibition space is a typical Charlottenburg residential architecture in a Wilhelmine building. It was used as Galerie Max Hetzler Temporary in 2011, on the occasion of Glenn Brown's solo show.
In the exhibition Interieurs, new large-scale works on canvas by Albert Oehlen will be presented, made of cut-outs from advertising posters, mostly for German and Spanish supermarkets, as to be found on billboards.
When in 2008 Albert Oehlen was asked why he had recourse to fragments of advertising posters in his new paintings, he answered: "I wanted emotions! At some points, I had to admit to myself that my approach to art was a bit sober. […] At the same time, I'd always wanted to do Pop Art, big, colourful things with immediate appeal." (Interview by Max Dax, in: Albert Oehlen 1991-2008, Galerie Max Hetzler and Holzwarth Publications, Berlin, 2008). The 'trashiness' of the advertisements is now all over the picture. "It seems that these days there are more advertisements that are anything but 'sophisticated', that just scream at you, adverts that foreground a ghastly red and yellow contrast, where white block capital are given a black drop shadow. Blatant piles of consumer articles of one sort or another," says Albert Oehlen (idem). This material is precisely the starting point of Oehlen's new works.
The compositions are all evocations of interieurs (interiors), playing with shapes and textures of furniture elements, but also with architecture and perspective, as well as with characters' silhouettes. There is an obvious ambiguity between figuration and abstraction, produced by the contrast between the imagery of the advertisements and the new picture created. Some of the works from the series allude to Salvador Dalí's and Richard Artschwager's interiors. One can also observe the enigmatic recurrence of certain elements from one composition to another.
Albert Oehlen began to work on this series in 2009; some interieurs works are currently on view in the exhibition "Albert Oehlen, Malerei (Painting)" at mumok in Vienna until October 20th, 2013.
A fully illustrated catalogue distributed by Holzwarth Publications, will accompany the exhibition.
——————————————————————————————————————-
Image: John Sparagana, Esopus: Kennedy Brothers, 2013, sliced and mixed inkjet prints with oil stick on paper, 64 x 98 inches.