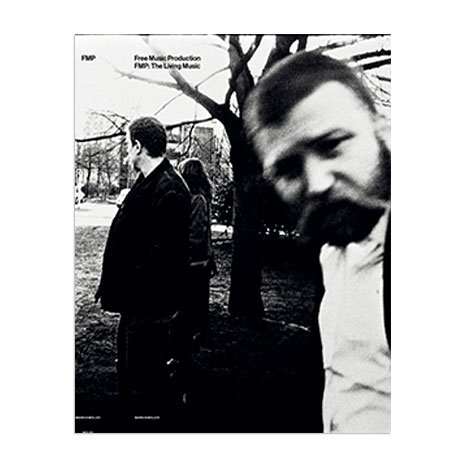 Markus Müller
$50.00

Out of stock


** UPDATE** We are now out of stock of perfect copies of this title, however we do have a small number of imperfect copies available at a discount of between 10% and 50% depending on condition. Email orders@corbettvsdempsey.com for more details
N.B. If you wish to order from outside the United States, please also contact orders@corbettvsdempsey.com, so that we can provide you with a quote for mailing costs.
---
Based on extensive conversations held over the decades with key protagonists like Brötzmann and Gebers, Müller (offered unrestricted access to the FMP-Publishing Archive in Borken) weaves brilliant narratives around one of the great success stories of musical collaboration; a musicians' initiative that emerged in the context of 1960s dreams of self-organization and self-determination, that worked successfully in an international network for over 40 years. Thematic focal points include the Total Music Meeting and the Workshop Freie Musik, the production of recordings, relations with GDR musicians, FMP and women, and the internationally groundbreaking collaboration with Cecil Taylor.

An engrossing immersion into one of the most radical bodies of music from the 20th Century and beyond, Müller's FMP - The Living Music is a truly stunning accomplishment. Sprawling to 400 pages, this large-format book, published by Wolke Verlag and designed by Double Standards, features more than 300 illustrations - many being previously unpublished documents and photographs - and is impossible to recommend enough, rightfully presenting FMP as the creative, cultural, and political force that it was.